Thank you to Joanne for her wonderful presentation at our annual workshop!
---
ASNTX presents a…
Weekend Workshop with Astrologer,
Joanne Wickenburg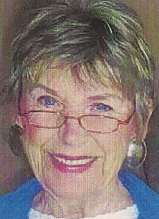 Schedule of events:

September 11 – 12, 2010
Pricing:
Non-member price: $120 before August 12th
After August 12, 2010, the price will be $150 for non-members.
ASNT members price: are eligible for an early bird discount price of $100 until 8/12/10.
After the 12th, it will be full price.
A deposit of $50 will hold your place and your pricing, the remainder due upon registration at the door.
CD set – $35 for attendees, $65 for non-attendees.
About Joanne Wickenburg:
Joanne Wickenburg was one of the first authors to develop the psychological dimension of astrology in straightforward language. A practicing astrologer for 30 years, she has conducted classes and workshops throughout the United States and Canada. She also designed and continues to teach an internationally recognized correspondence course in astrology.
As a founding Board Member of Kepler College of Astrological Arts and Sciences, she was Board Chairman until she retired in March 2004 and moved from Seattle to Chandler, Arizona.
Joanne is the recipient of numerous prestigious awards. They include:
The Regulus Award in Education – 2002, as well as a nomination for it in 1998;

Dr. Marc Edmond Jones Award – 2000 (for innovative excellence to benefit all astrologers);

Dr. F. Sims Pound Award 1996 – (Best speaker at the AFA conference); and


Most

Inspirational Astrologer Award from the Washington State Astrological Association (WSAA) in 1982.

Joanne holds professional certification through both AFA and WSAA. She chaired the certification committee for WSAA from 1983 -1995. She is the author of three acclaimed books on astrology and co-author of a fourth one.
Description of Events:
Integration Through the Lunar Phases, Nodes and Part of Fortune
Your purpose in life is always qualified by the past. In this work-shop, Joanne discusses in-depth, one of the most important polarities in the natal chart – the Sun and Moon.
You will learn:
• How the sol-lunar partnership works together in phase
• How the phase relationship is activated through the lunar nodes
• How the Part of Fortune (another sol-lunar factor) pulls it all together to make you who you are, and shows you what you are capable of becoming.
You will also learn how the simple yet profound interpretive strategies provided in this workshop can be applied to all planetary pairs. Bring your chart.
---
Living Your Chart
There is a part of you that yearns for excitement (Uranus); another part wants you to be safe (Moon). Still another part wants respect and recognition (Saturn). One part determines what you desire (Venus) while another part's role is to get it for you (Mars). Do these parts work together in harmony? Or do they simply not understand each other?
Discover how you can access and implement your creative energy, identify your own talents, understand your major life challenges and make them them all work for you.
This workshop uses natal and transiting aspects to explore powerful strategies that can enrich your life and the lives of your clients.
---
Chart Comparisons: For Better or For Worse
What do you need from relationships? Are your current relationship filling those needs?
Chart comparison not only defines basic compatibility between two or more people, it offers insight for understanding differences and resolving potential conflicts.
In this lecture, Joanne will discuss aspects between peoples' charts with particular emphasis on the mental, physical, emotional and spiritual factors that shape the ultimate course of all relationships in our lives.
---
Joanne will not be available for individual astrological consultations during her weekend in Fort Worth.